The Texas Handyman has been assisting homeowners since 1997 with maintaining and upgrading their home. We specialize in all types of home improvements, from a simple repair, to a complete renovation. Our team are skilled tradesman, will make your dreams come true right in front of your eyes. We are with you every step of the project, start to finish.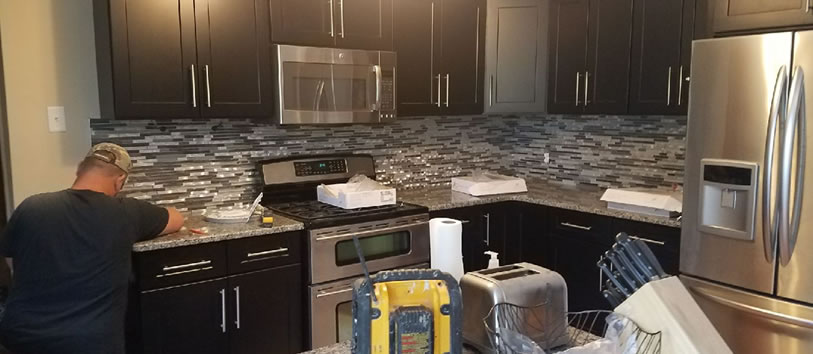 Contact us for a Free Quote today!!!
Often times, our busy schedules, make it nearly impossible to get the little things around the house done. Stop putting it off, and have The Texas Handyman handle all of your home improvement needs, so that you can spend that quality time with friends and/or family.
Hiring an experienced handyman can save you a ton of money. It's sometimes difficult to find a handyman that can fix a large variety of things such as brick tuckpointing, roofing, simple flooring issues and painting. If you find a handyman that is skilled in multiple areas, you should keep them around, as their knowledge and expertise will go along way in preserving the beauty and integrity of your home.
Give us a call at (346) 704-5004 and we will be happy to schedule an appointment, for one of our professionals to come meet with you, and go over what you would like done. Estimates are free, so don't hesitate, CALL NOW!.
Odds are you may have seen one of our roofing or handyman crews working in the area shingling, painting or helping homeowners with other home improvements.
Handyman Service Area's


Our Most Popular Handyman Service Areas
Popular Counties
---
Texas Handyman for hire, Call (346) 704-5004 to speak to a professional today or fill out our Free Estimate Form