When you need a roof repair or a complete roof replacement in Montgomery County you've come to the right place. Texas Handyman has been replacing full roofs and fixing blown off shingle repairs for over 20 years and are roofing experts. It's always a good idea to have a roof inspection to ensure your home has the proper roofing ventilation.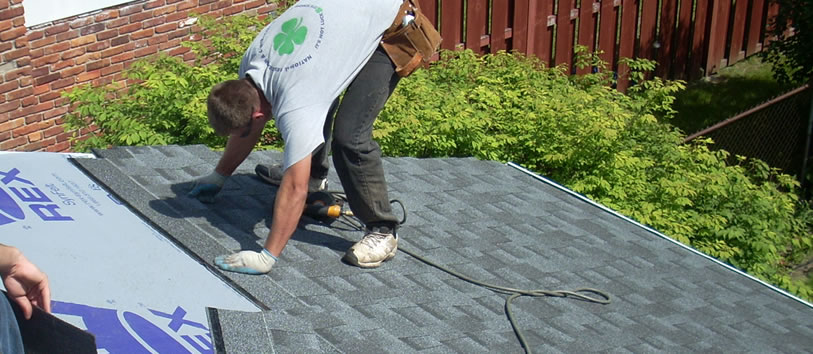 Free Montgomery County Roofing Estimate
Roofing ventilation is crucial to the longevity of your homes shingles. If your attic is too hot in the summer and too cold in the winter you have a ventilation issue. If it's too hot in the summer we can add vents or even power vents hooked to an attic thermostat to suck that hot air out to make it the proper temperature. It may just be that you need to add insulation, either way we can can help with that too.
Whether you need a metal roof repair or asphalt shingles we do it all. Montgomery County roof replacement cost can very depending on many things like, slope, the amount of square feet, waste, vents, metal flashing and the type of underlayment as well as the condition of the current roof.
Call (346) 704-5004 to get a free roofing quote from Texas Handyman your licensed roofing expert in Montgomery County.
Some other things that may determine the cost to replace a roof is the wood or decking condition as well as the number of chimneys, sky lights, roof to wall transitions. As with any home repair the better the quality of material the more it cost the contractor to purchase those materials, however quality products make make your roofing will last longer. Typically an asphalt shingle roof will last about 30 years.
Contact Texas Handyman today so we can provide you with a free roofing estimate in Montgomery County, and give you with the best advice on how to maintain your homes roof. The last thing you want is water leaking in to your home so do your homework when hiring a Texas roofing contractor.
We specialize in commercial and residential roof replacement in Montgomery County. This includes repair, rubber roofing, flat roofs, architectural roofs, new roofs, tear offs and much more.
Montgomery County Roofing Services in Texas
Antenna Removal
Architectural Shingles
Asphalt Shingles
Electric Roof Vents
Flat Roofs
Free Roof Quotes
Free Roofing Estimates
Life Time Warranty Shingles
Metal Roofing
New Roof Installation
Re-Roofs
Roof Inspections
Roof Material Haul Away
Roof Repair
Roofing Replacement
Rubber Roofs
Solar Roofing Vents
Tear Off
---
Fill out our free estimate form or Call (346) 704-5004 to speak to a Texas Handyman today.